LaKademy 2015 - here we go!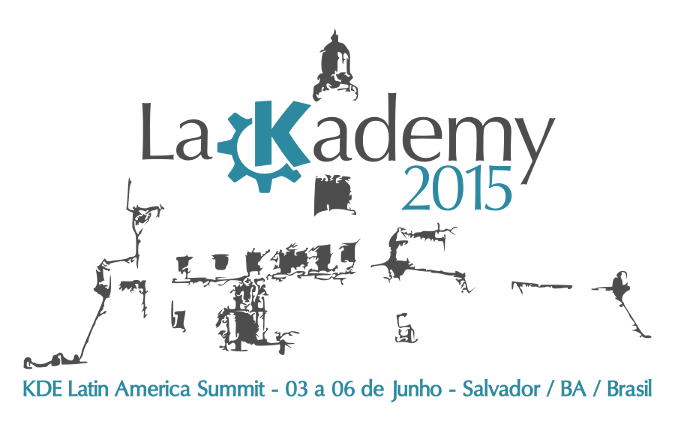 Everything is ready for the 3rd edition of LaKademy - The KDE Latin America Summit \o/. The meeting will take place from 03-06 June, 2015, in Salvador, north-eastern Brazil. Besides of being the city where I live in :), it was the venue of the 1st Akademy-BR in 2010, when we began some efforts to create and then expand the culture of KDE hacking sprints in Brazil and, after, in Latin-America. Hence, we are now somewhat with that cosy feeling of returning to the grandma's house for a portion of home-made cookies :). For this year, we decided on having only hacking sessions and quick meetings, rather than talks and/or introductory short-courses. We want to leverage contributions and have more things done during these four nice days of LaKademy 2015. We aren't, by any means, alien to newcomers, though. The LaKademy 2015's Call for Participation was already announced and everyone interested in knowing more about KDE contributions may join us at the hacking sessions, ask questions, get involved, and have fun.
For these four days, seven KDE contributors (and, hopefully, some visitors) will meet at the Information Technology Offices of the Federal University of Bahia. We are still settling the details of the program, but I would like to revisit some stuff I've done for KDevelop in the past, Filipe should keep working in Cantor enhancements, Lamarque in Plasma Network Manager, and Aracele in translation and promo stuff. As usual, we have also a promo meeting involving all participants where we set the plans for conquering the world with KDE :).
Keep tuned for upcoming news about LaKademy 2015 ! See you ...